Destinations
Wherever you're headed, it's your dream. We just provide the room service.
Spanning some of the most globally renowned markets, Dream Hotels can be found welcoming guests in the bustling atmosphere of New York City, on the colorful streets of Bangkok and nearly anywhere in-between. And with several new locations on the way, it's time to discover the other side of yourself.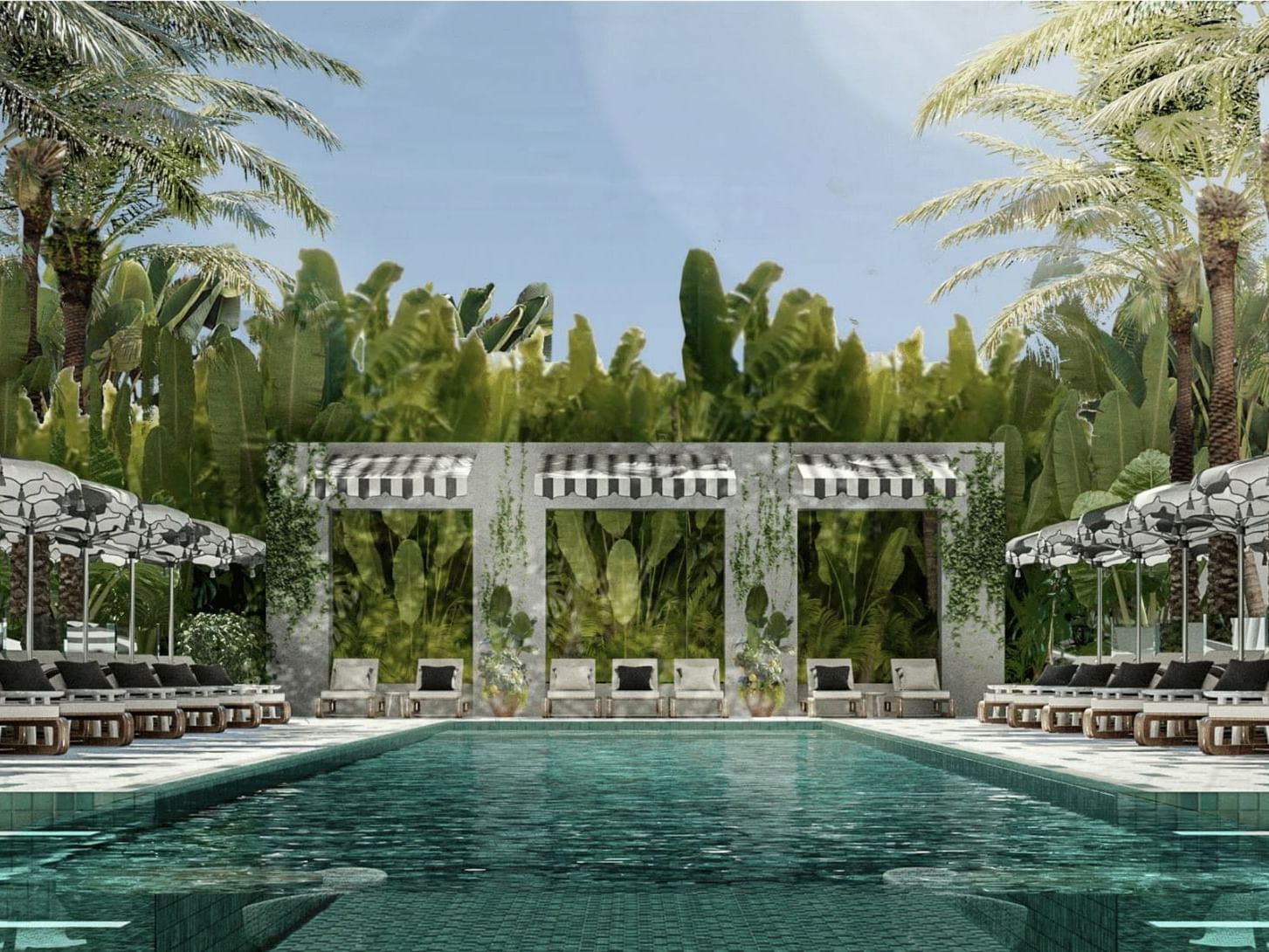 Dream Doha
DOHA, QATAR
Doha has long been an alluring crossroads for the wanderlust. Dream Doha is designed by the acclaimed interior design studio Meyer Davis and takes cues from the iconic, local landmarks by Jean Nouvel, I.M. Pei, and Zaha Hadid that have remade the city's skyline. Endlessly inspired by this global city on the rise, the Dream brand comes to Doha with a simple purpose, to create a segment-defining hospitality experience in the region.
Coming Soon
Discovery never sleeps… but it dreams. So, in our ever-expanding portfolio of destinations, we're always looking to what's next. How about you? Consider adding these soon-to-be-Dream hotspots to your must-see list - or learning more about bringing your hotel under our brand - today.
FUTURE DESTINATIONS
Atlanta
Cleveland
Dallas
Las Vegas
Louisville
Memphis
Miami
Oklahoma City
Palm Springs
San Antonio
Valle de Guadalupe