Dining & Nightlife
So you can defer to your alter ego from dusk to dawn (to dusk).
At Dream Hotels, we don't believe in isolated travel. No matter the city, your exploration – both of yourself and of the place you've landed – should be a communal experience. That's why each lifestyle hotel in our portfolio offers on-property chef-driven dining and entertainment that embodies that locale's particular character and wit. Let us acquaint you with the culture you might have missed while running all over town to see the sights, or stuck in that extra-long business meeting all day. (Hey, we've all been there.)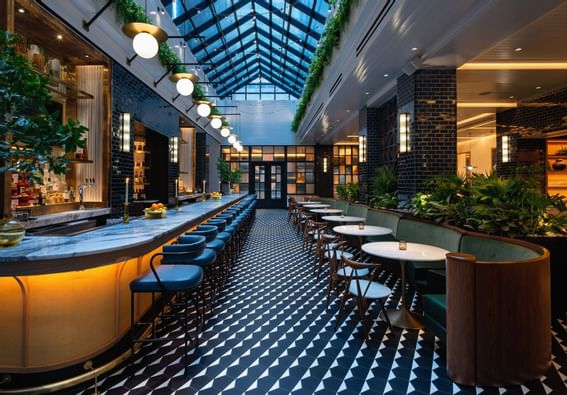 Dream Nashville provides a selection of distinctive dining experiences rooted in the rich and colorful history of Nashville and Printer's Alley. The dining offerings complement Nashville's burgeoning scene with an approach that bridges culture, design, and music.
View Dream Nashville Dining

opens in a new tab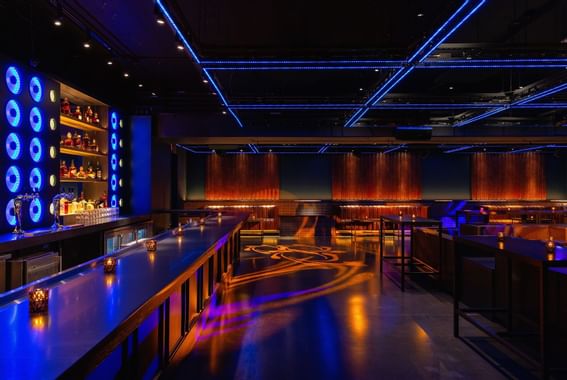 An eclectic turntable mix of everything from David Bowie to Big Pun shines alongside guest players on the vintage stand-up piano at Snitch, Dream Nashville's relaxed yet proper cocktail den. After dark, guests revel in the seductive energy of Dirty Little Secret, an intriguing nightlife theatre where an ever-evolving entertainment collective takes center stage.
View Dream Nashville Nightlife

opens in a new tab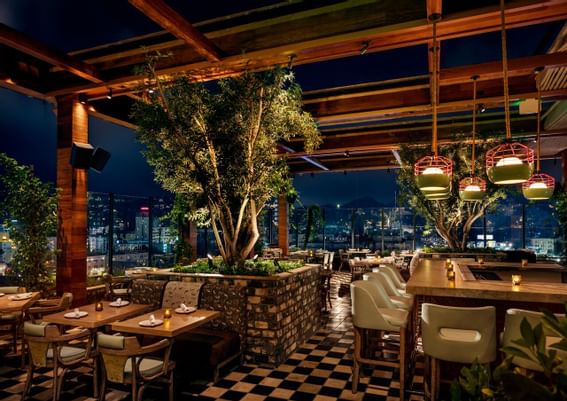 At the apex of Dream Hollywood is TAO Group's newest dining and nightlife concept, The Highlight Room. The luxe 11,000-square-foot outdoor rooftop, lounge, pool and grill is set high above Hollywood with unparalleled aerial views of the famed Hollywood sign and the Los Angeles skyline.The restaurant serves signature drinks and freshly prepared Californian fare from breakfast till dinner.
View Dream Hollywood Dining

opens in a new tab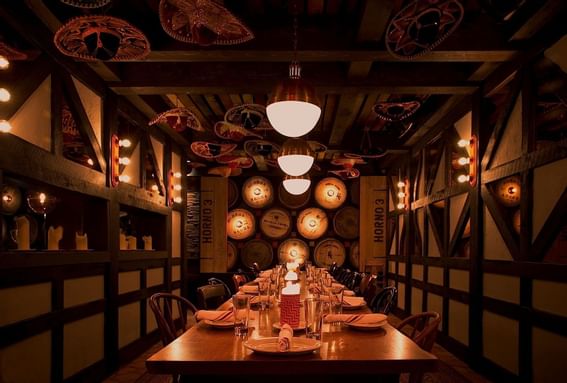 Dine like you've never dined before. Inspired by a Tudor-style tequila warehouse, Bodega Negra pitches an ambiance as loaded with south-of-the-border style as it is with flavorful cuisine, handcrafted mezcal and tequila cocktails.
View Dream Downtown Dining

opens in a new tab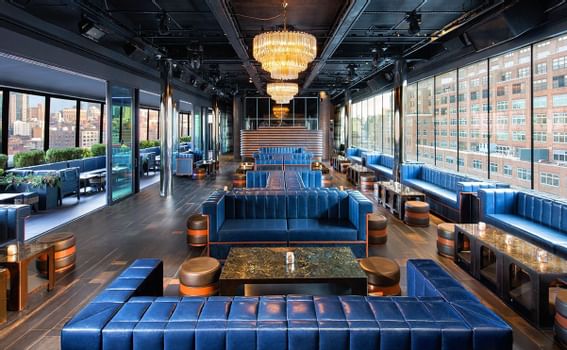 Get your PH-D (on) at the ultimate penthouse rooftop party club featuring marble and glass chandeliers, not to mention an array of guest DJs against the NYC skyline. Watch beautiful people in the Electric Room, an intimate lounge and bar with a full sound system, 108" TV and distinctly cool Britannia feel. Or hang out (and let it all hang out) at The Beach.
View Dream Downtown Nightlife

opens in a new tab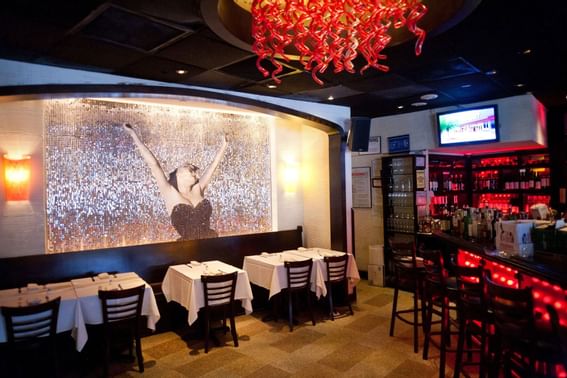 There's no place better to savor rustic Italian cuisine before or after taking in a Broadway show than Serafina. A cheerful Fellini movie-inspired bistro (his movies are even projected on a wall), this vibey restaurant displays vivid murals and design splashes that include Murano-glass spaghetti lights, hand-painted vaulted ceilings and a mosaic tile pizza oven.
View Dream Midtown Dining

opens in a new tab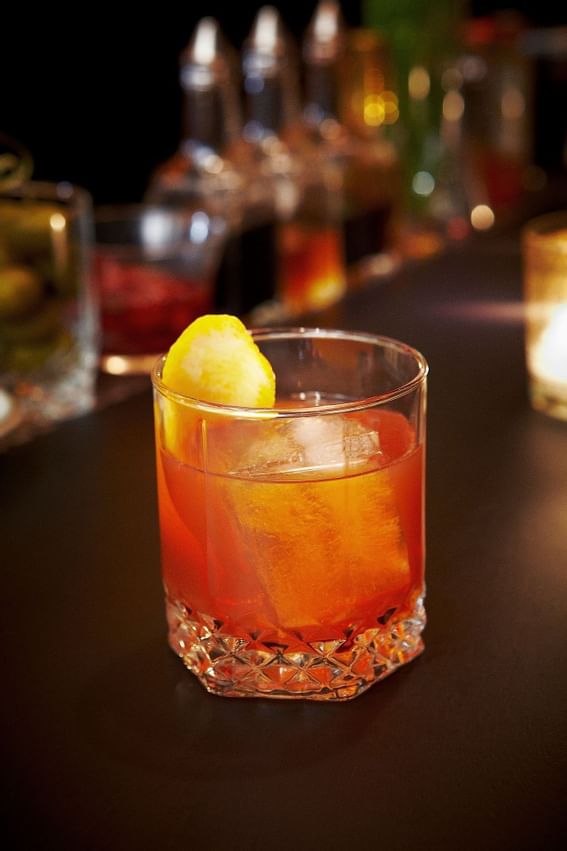 Where to next? Why, the Lobby Bar of course. Boasting an upscale casual mood and skyline views of New York City and Times Square. The Lobby Bar keeps everyone happy in an ambiance that boasts of cool in every direction.
View Dream Midtown Nightlife

opens in a new tab
Dream South Beach Florida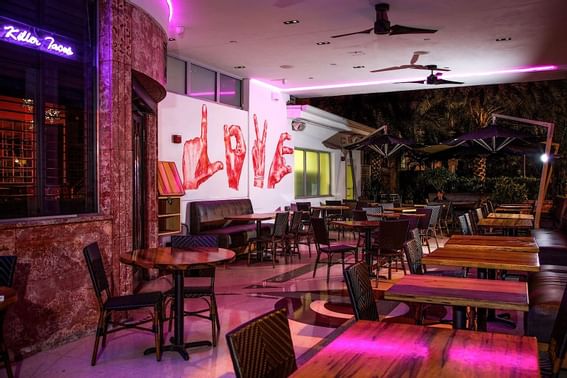 Defined not only by its name but a bawdy daffiness and racy décor, Naked Taco recalls the South Beach of the early 1990s, when drag queens and foam parties held sway over the land. Here, guests can choose from over three dozen tequilas, margaritas spiked with tropical fruits, and Chef Ralph Pagano's menu, featuring Baja street fare like fajitas, tacos, guac and ceviche.
View Dream South Beach Dining

opens in a new tab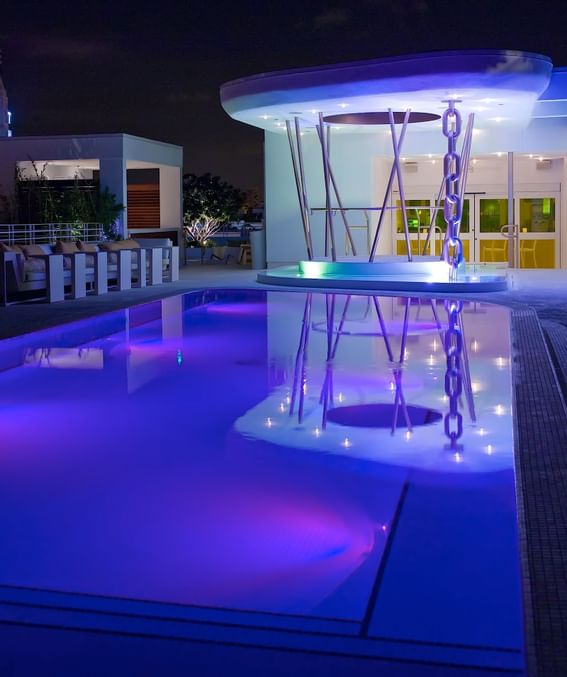 Take the pool party scene from "Boogie Nights" up to a South Beach rooftop and this is Highbar. With its 70s-chic style and 360-degree views, this is an open-air wonderland where cocktails flow from early in the morning (when the boring people are working) 'til late in the night. Lush landscaping, private seating, and two very-in-demand cabanas, make it perfect for parties.
View Dream South Beach Nightlife

opens in a new tab