The Electric Room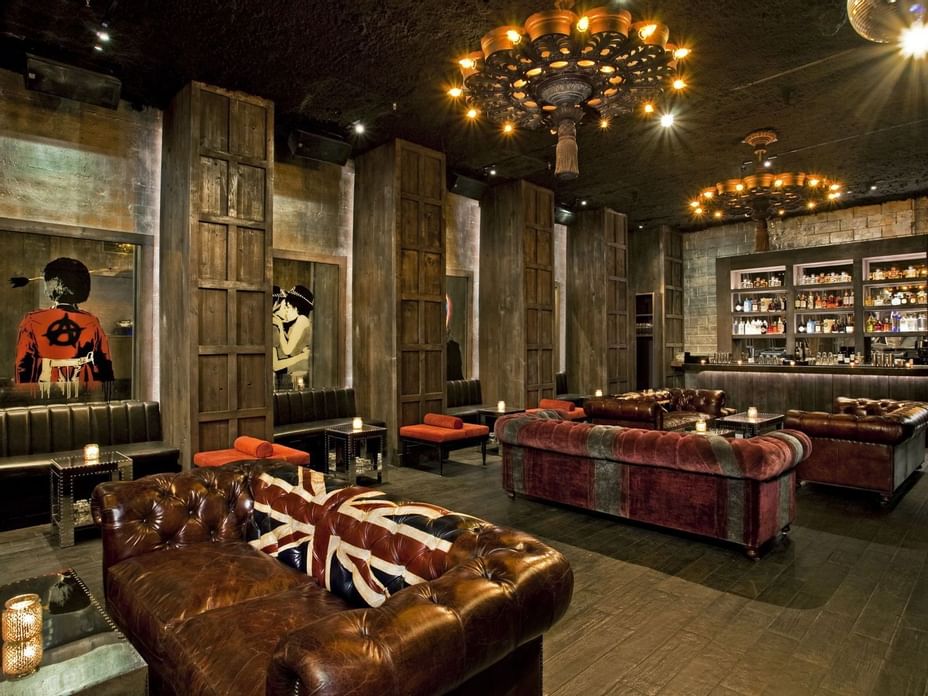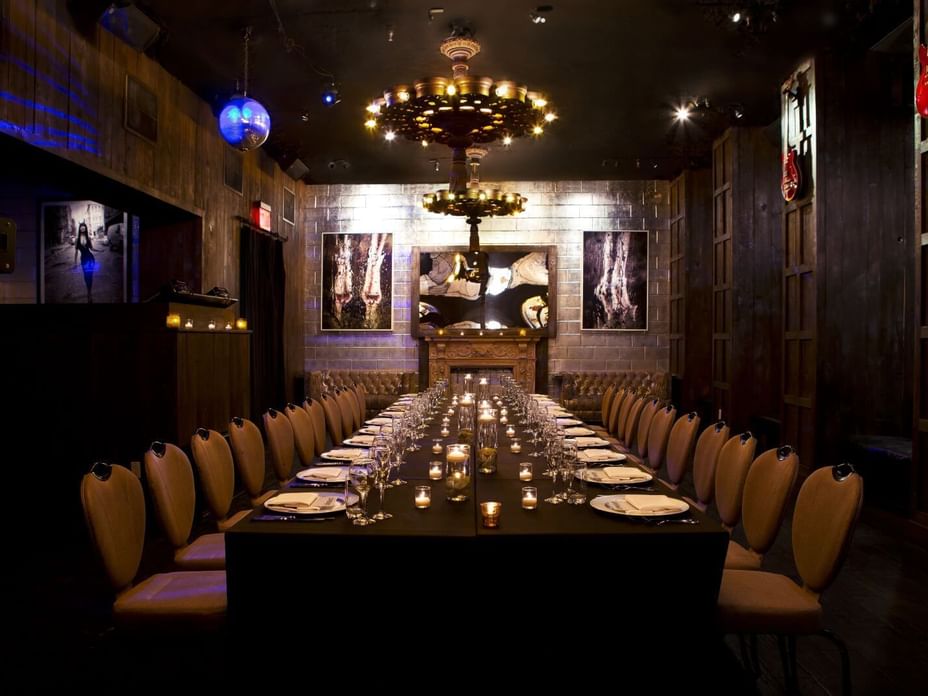 Lurking deep beneath the hotel, The Electric Room bathes beautiful nightcrawlers of all stripes in Rule Britannia cool with its wood-paneled walls, gothic chandeliers, subversive graffiti and leather couches embossed with Old Glory and Union Jack.
The Electric Room is the perfect spot for late night dancing and after-dinner drinks alike, featuring a newly energized cocktail menu. On any given night, the rock & roll soundtrack jumps from Radiohead to The White Stripes.
Be drawn in by the custom artwork, full sound system, and an 108" high-definition plasma screen TV. Hard to find (hint: head down the 16th Street loading ramp past the graffiti), The Electric Room is even harder to leave.
355 West 16th Street 10011 New York United States
Monday: Closed
Tuesday: Closed
Wednesday: Closed
Thursday: Closed
Friday: Closed
Saturday: 11:00pm - 4:00am
Sunday: Closed