PHD Terrace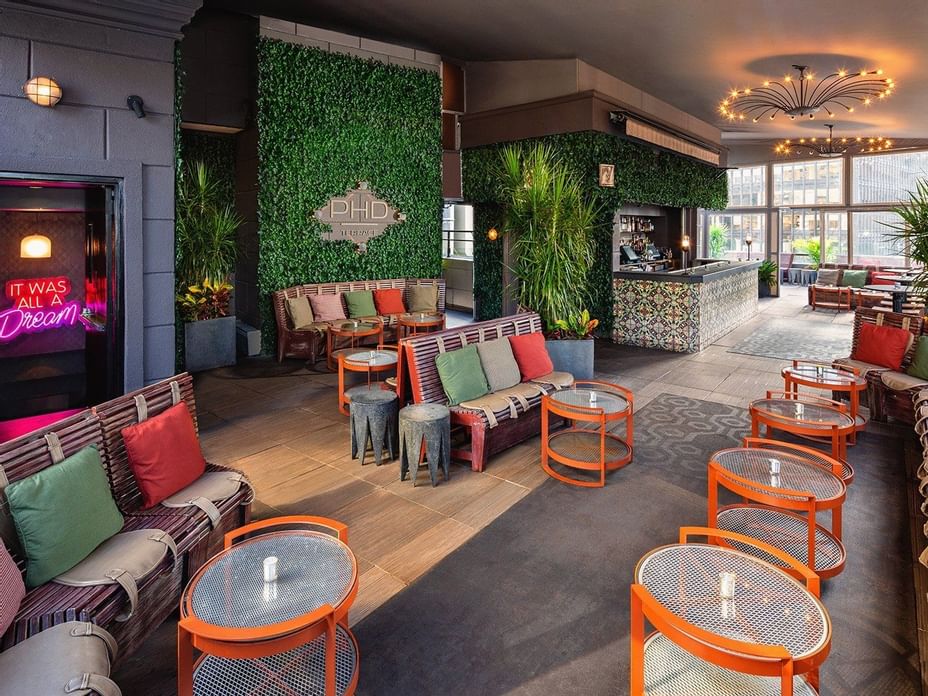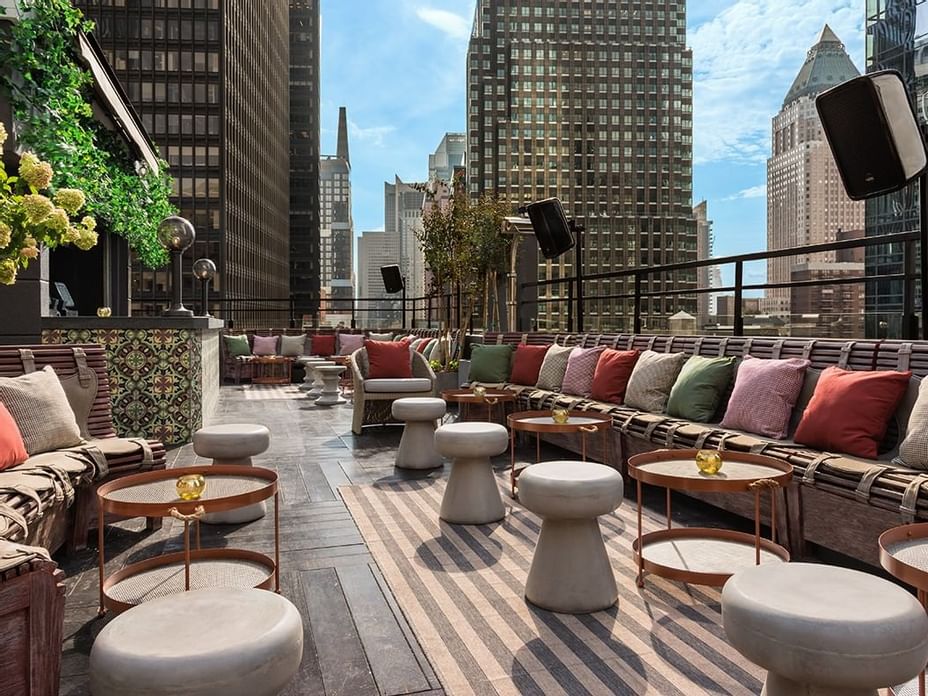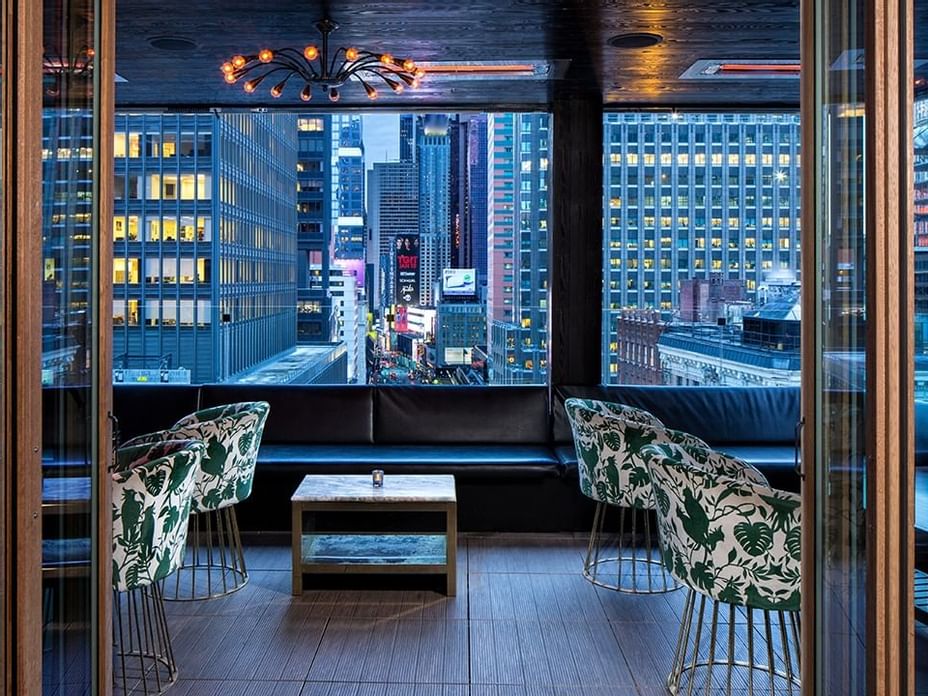 Located in the heart of NYC at the top of Dream Hotel Midtown, PHD Terrace is a welcoming, all-season rooftop oasis perfect for after-work drinks, weekend revelry and private events.
Enjoy the intimate, indoor atmosphere of the lower level, or head outside to the upper level to enjoy a scenic evening on the Terrace. With breathtaking panoramic views of Manhattan and Times Square, PHD Terrace is the ultimate destination for your temporary escape from the hustle and bustle of Midtown Manhattan.
Continue to take in these views throughout year-round with our state-of-the-art seasonal enclosures located on PHD's East and West terraces. PHD is your ideal spot to cozy up with a cocktail in hand on a cold winter night or to enjoy a beer on a crisp Fall afternoon. The perfect way to delay your commute and unwind after a long workday- any day of the year.
Visit us all year long for a refined rooftop experience. PHD Terrace is a 21+ venue.
Monday: Closed
Tuesday: 5:00 PM - 12:00 AM
Wednesday: 5:00 PM - 12:00 AM
Thursday: 5:00 PM - 1:00 AM
Friday: 5:00 PM - 12:00 AM
Saturday: 5:00 PM - 12:00 AM
Sunday: 5:00 PM - 12:00 AM