Rooms
Everything Except the Typical Hotel Experience.
Befitting a place called Dream, the centerpiece of your room is a sleep experience that defies the ordinary. The allergen-free feather bed mattress rests beneath a canopy headboard clad in radiant, floral-patterned fabrics dusted with ruby, emerald and sapphire gemstone images. All around, spry pops of violet and white and fanciful design elements like polished-mirror walls offer a retreat from the bustle of Midtown Manhattan. A refuge within a retreat, the classically styled bath features Carrera marble and stainless steel fixtures. For plugging in or tuning out, complimentary high-speed Wi-Fi, LED televisions, radios with Bluetooth connectivity and wireless charging capabilities for your smart phone offer all the tech support you need.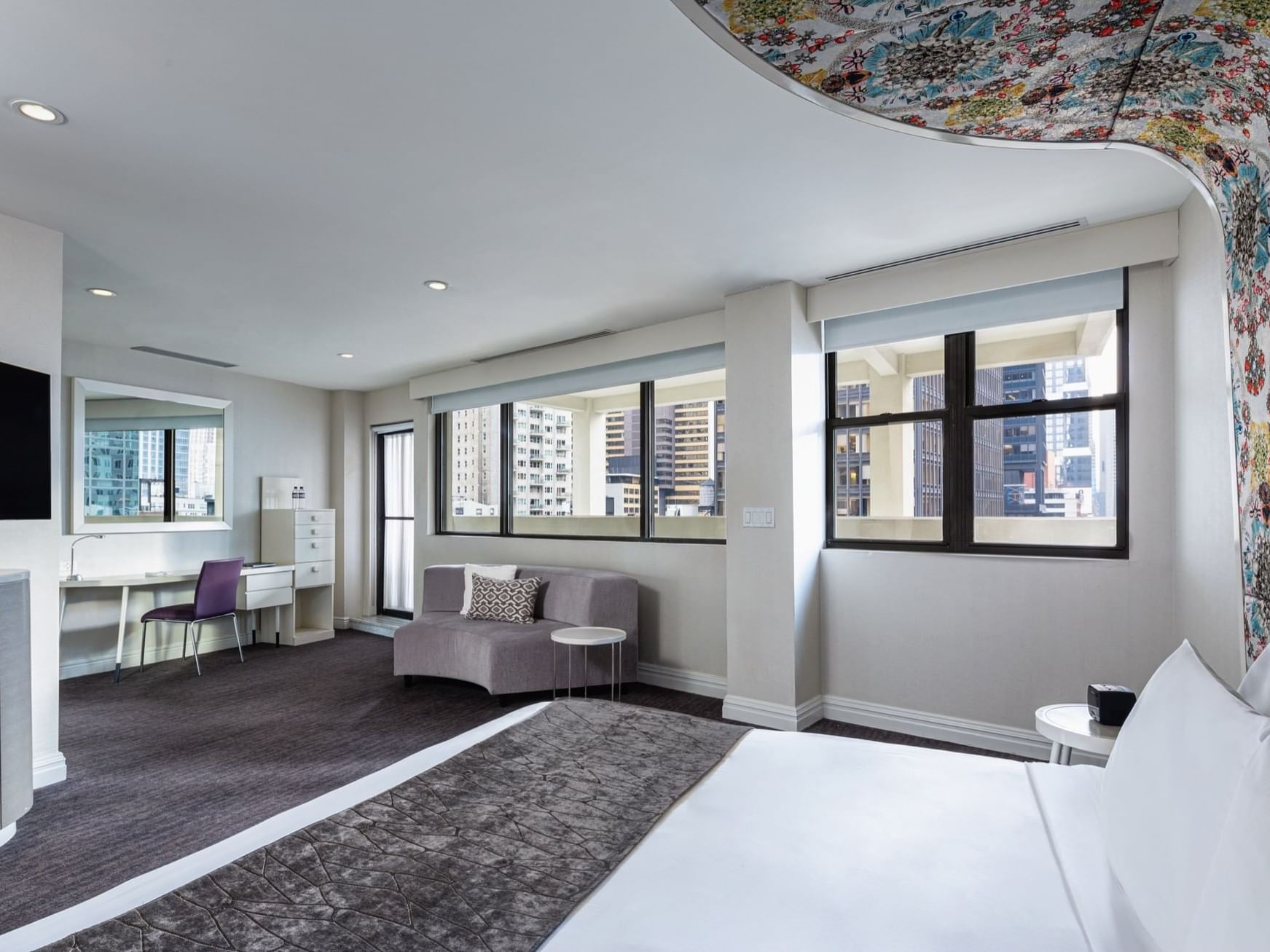 400 sq. ft. retreat with a King-size bed, separate living area, C.O. Bigelow amenities and a 40" HDTV.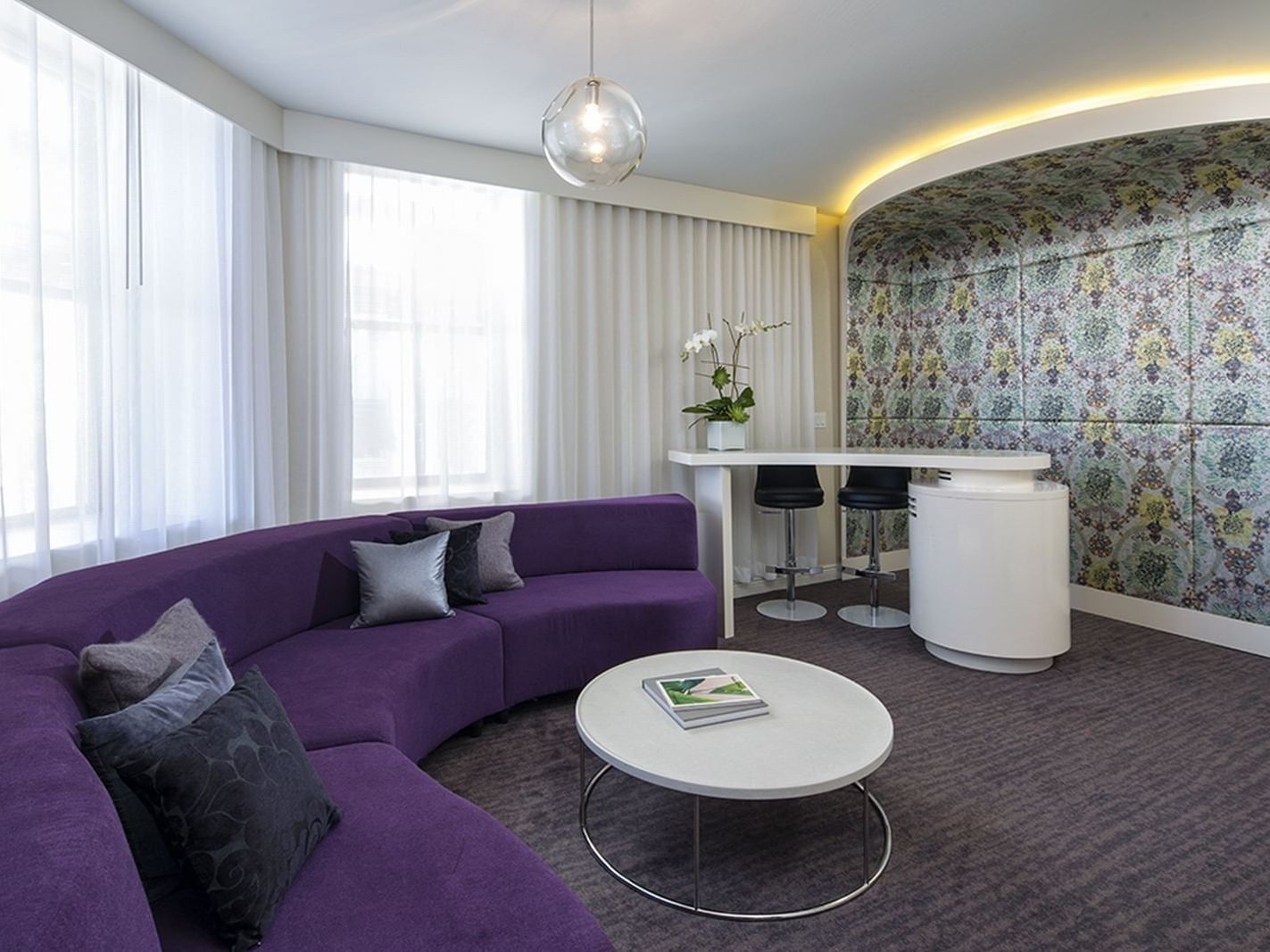 600 sq. ft. of sophisticated space showing off a King bed, separate living area, 2 bathrooms, C.O. Bigelow amenities and a 40" HDTV.
CHECK-IN/-OUT TIMES
Check-in Time: 3:00 PM Check-out Time: 12:00 PM
EARLY ARRIVALS AND LATE DEPARTURES
If you expect to arrive early in the day and would like immediate access to your room, we recommend booking the room for the prior night to guarantee immediate access. Similarly, for late departures, reserving an additional night will guarantee access to your guest room until you depart. If you choose not to reserve, we will be glad to store your bags and make our fitness facilities available for you to freshen up.
GROUP RESERVATIONS
For more information about group bookings, please contact our Sales Team.