What You Get
Because you can't buy good taste .
In-Room Features
High-speed wire-less internet
55" smart TV
Luxurious bath amenities by C.O. Bigelow
Minibar (*available on request)
Environmental program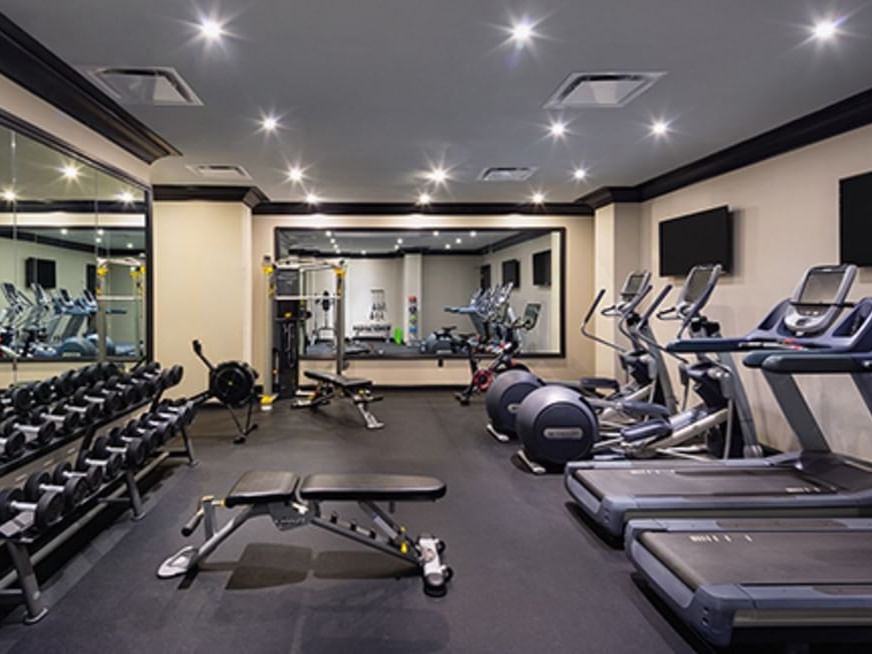 Fitness Center
Located on Floor 3, our 24-hour luxe gym features: Peloton Bike, Precor Fitness equipment, Free Weight Rack, Flex Mats, Med Balls, Resistance Tubes and Purezza Water System on Tap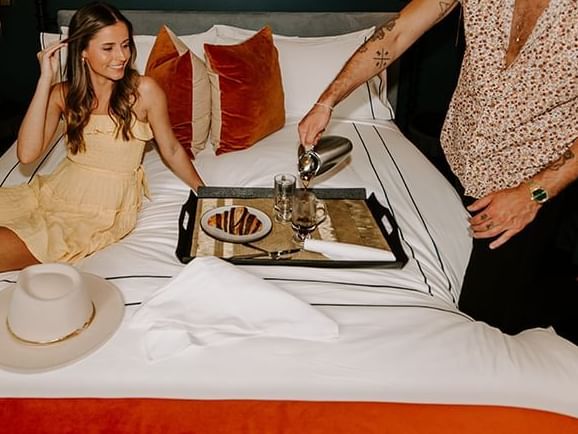 In-Room Dining
Powered by our incredible food and beverage outlets, our extensive menus of curated bites and handcrafted beverages can be delivered to your room.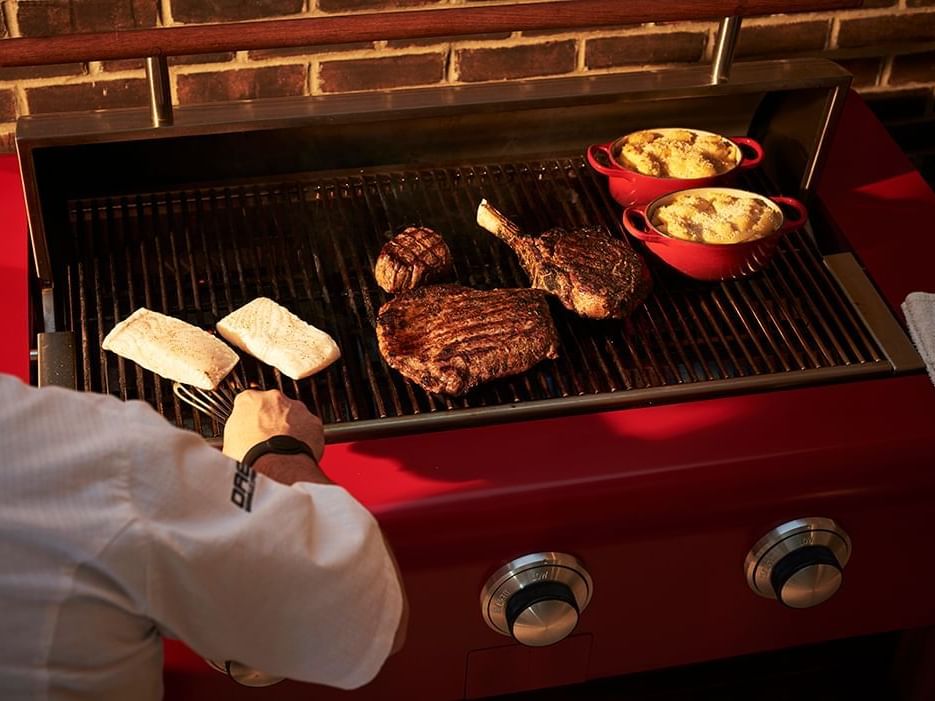 BBQ Butler
Not your typical Backyard BBQ, the BBQ Butler elevates this unique culinary experience, literally, on the outdoor terrace of the private Terrace Suite in the heart of downtown.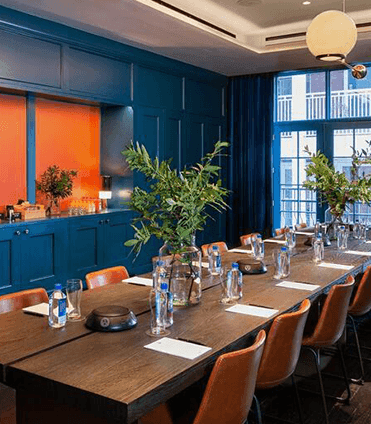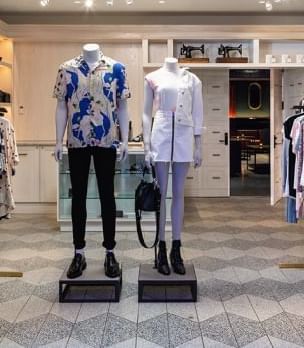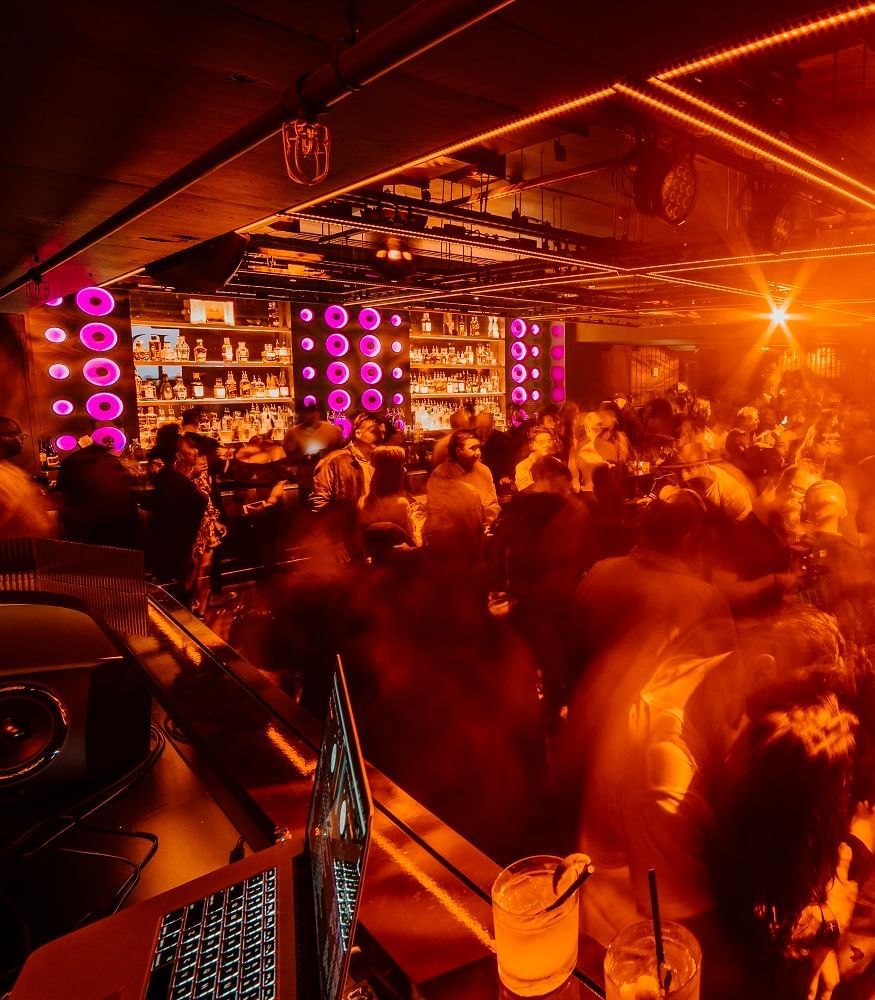 LANGUAGES SPOKEN AT DREAM NASHVILLE
English • Spanish • French • German • Italian