Bonnaroo: Packing List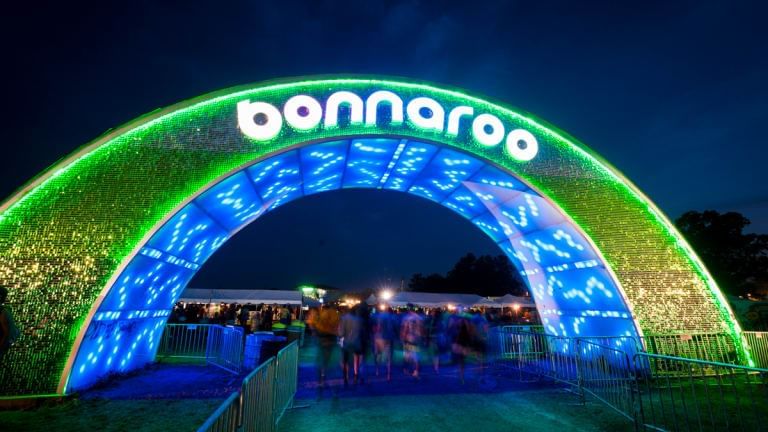 Happy Bonnaroo! For the first time ever, the Dream team is packing our bags and heading down to Manchester in celebration of the opening of Dream Nashville earlier this year. The only decision that's tougher than who we're most excited to see is what we're going to pack…
To help keep us in check, we've put together a quick list of what to bring. Whether you're camping on the property or not, you'll want to store these items in a day pack when you're out and about. See you there!
PLAYLIST (CHECK!)
Queue up the ultimate playlist for your trip to Manchester. It'll get you pumped for the concert and amp up the energy so you're ready for your favorite artists as soon as you touch down. Don't have one? We've got you covered.
PORTABLE CHARGER
What's worse than a dead phone? A dead phone in the middle of nowhere with millions of people around. Bring a portable charger or two to ensure you have enough juice for all of your photo moments and to stay in touch with your group throughout the day.
SUNGLASSES
Keep your eyes covered and fabulous with the perfect pair of shades all day every day.
HAIR TIES
You may start your day with the perfect beach-waved tresses, but we all know once the clock strikes noon the sun will be up and so will your hair. Keep a few on your wrist and a few in your bag—a couple of extra hair ties may just make you the most popular person at the festival.
SUNSCREEN
If you're not trying to head home looking like a tomato, pack a fun-sized sunscreen and don't forget to reapply every few hours. If you're naturally tan and don't burn (lucky you), a light layer still never hurts!
TOWEL OR BANDANA
Store a small towel in your pack for when the heat gets going or you want something to sit on. If you don't want to take up as much space in your bag, opt for a bandana and tie it around your neck or tote.
DEODORANT
A little gross, but a lot true. Pack a mini version and stow it in your backpack for a quick freshen-up throughout the day. Just because you're going to be sweaty, doesn't mean you have to be smelly.
WATERBOTTLE
Stay. Hydrated. 'Nuff said.
SNACKS
While the festival will be teeming with food trucks and vendors, it never hurts to pack a few to-go bites in your bag like granola bars, pretzels, trail mix, or jerky. You'll beat the long lines, stay fueled, and thank yourself later!
HAT
Baseball cap, cowboy hat, bucket hat… whatever your style, you'll want one on your head throughout the weekend to protect yourself from the sun.
BACKPACK
Pack your day kit in a lightweight backpack and you're off—see you there!