Dream Nashville: The Secret is Out!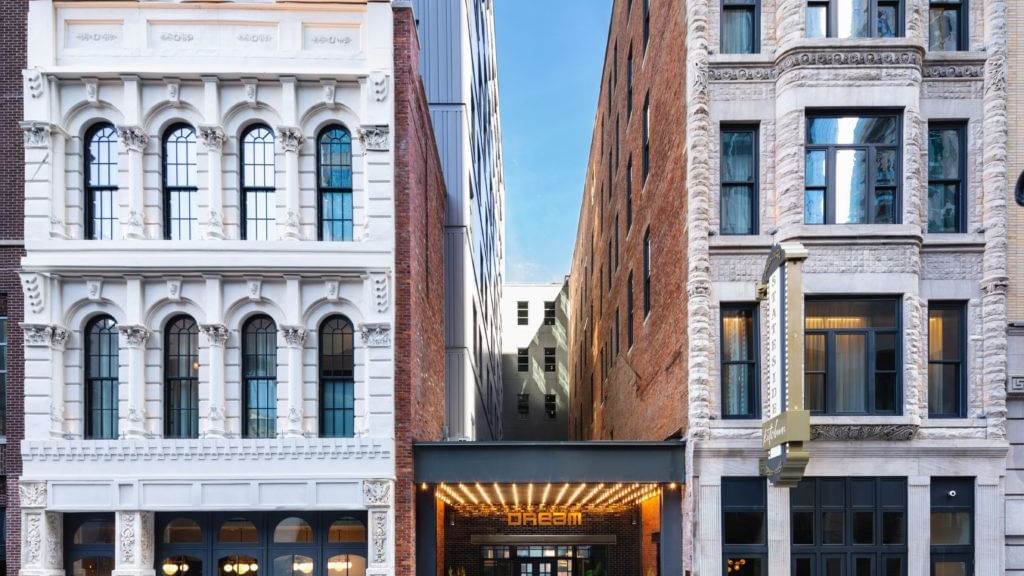 Earlier this month, we kicked off the official opening of Dream Nashville, the newest addition to Dream Hotels. The hotel is at the epicenter of the dining, nightlife, and entertainment scene, all while paying homage to the celebrated history of Printer's Alley.
At the heart of the evening was a performance by The Chainsmokers, who played their biggest hits during a private concert in one of our newest nightlife venues, Dirty Little Secret. And while they may have set the bar high for the rest of the weekend, the party certainly didn't end there. Country's favorite star, Luke Bryan, popped into our cocktail den, Snitch, the following evening for a freestyle performance, while EDM Anthems Live simultaneously amped up another crowd in Dirty Little Secret.
To help bring Dream Nashville to life, Lincoln created an installation at the grand entrance as a part of its second collaboration with us. They offered guests complimentary car service in the Lincoln Navigator and Lincoln Nautilus during their stays, packing a punch from the very beginning. ALLSAINTS also brought an edge to the celebration, serving as the hidden entrance to Dirty Little Secret in style with a selection of their famous biker jackets and handbags.
No Dream event would be complete without an appropriate feast, and our latest dining venture, Stateside Kitchen, made sure to keep that tradition alive. Highlighting menu items like our pressed sushi and The Chop, a 22-oz. bone-in Kurobuta pork chop, our premier restaurant assured guests they don't have to leave the lobby to enjoy fine dining. If you're in the mood for a lighter bite, Natura Café has fresh homemade breads and sweets from our very own Superfine Bakery. Our guests headed there for personalized coffees the morning after the opening extravaganza (and if you ask, our baristas may even put your face on a latte).
To make your reservation now, visit Dream Nashville's website.