How Allison Shaper, Founder of Zigii, is Bringing Wellness into Hotel Rooms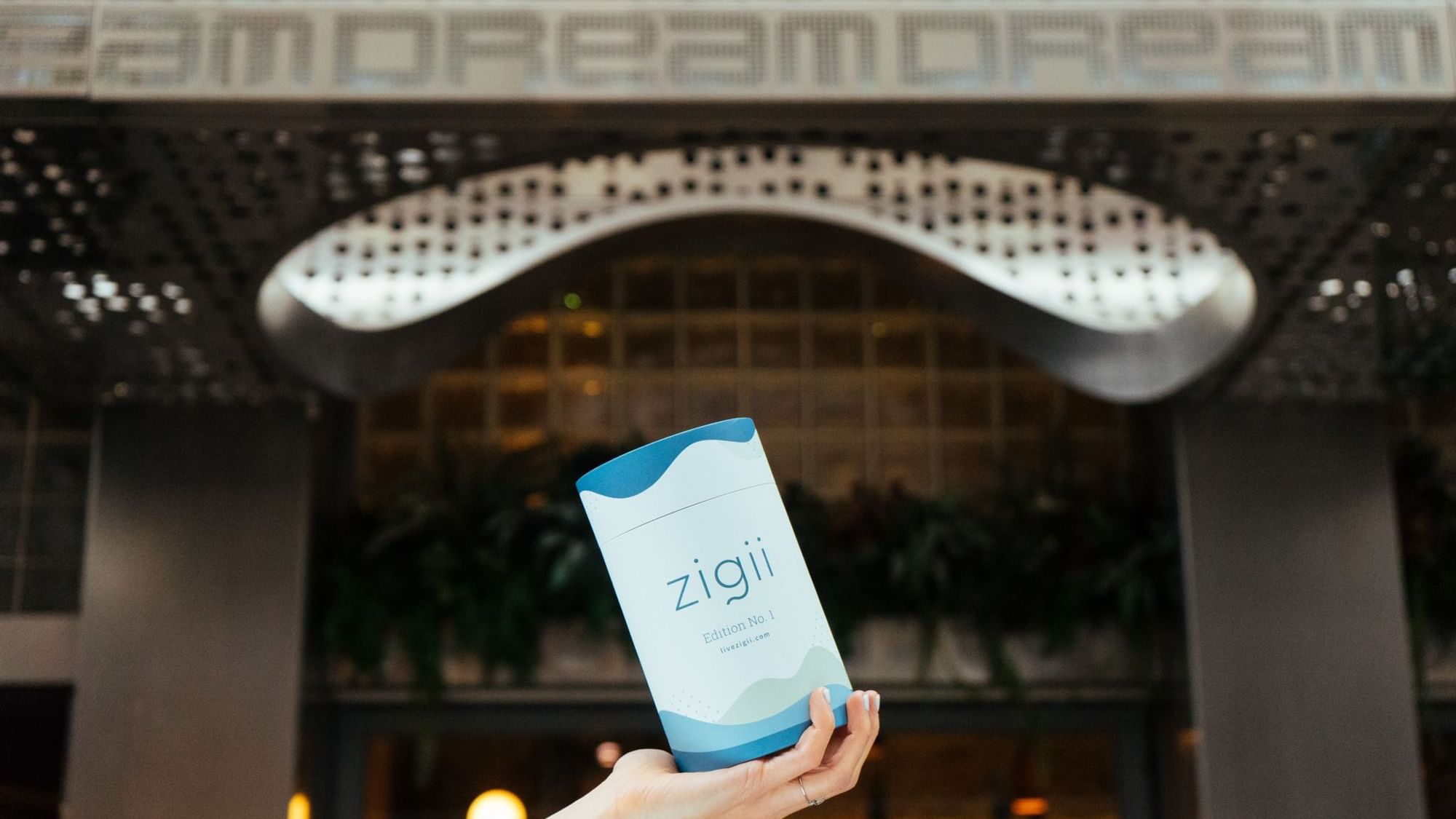 January has come and gone, and we just have one question for you: how are those New Year's Resolutions coming along? If you're like us, you started the new year determined to take better care of yourself, go to bed earlier, hit the gym more often, and eat less carbs. But let's be honest: old habits die hard and we all need a little bit of help here and there.
Meet Zigii: your new wellness-obsessed best friend that makes traveling your new favorite activity. Dream Hotels partnered with Zigii to create custom bundles to offer our guests. Have a work-hard-play-harder mentality? Our Detox/Retox package was designed with you in mind, equipping you with everything you need to survive a hangover. Our Winter Wellness package at Dream Midtown is for those of us that need to take a minute to appreciate ourselves, because a little self-love goes a long way. These (literal) bundles of joy are packed with everything you need, from superfood energy bars to CBD-infused face masks. So, have that last drink, and don't fear the cold, because with the help of Zigii, our newest offers are made specifically for the well-being of you.
We sat down CEO and Founder, Allison Schaper, to get an even further insight to the world she created.
When did you first create your brand?
"I was traveling 4 days a week, and my whole idea was 'how can traveling be easier'? I always thought about how I'd love something shipped to my hotel that's waiting for me after a long journey of traveling. The majority of people are also choosing their hotel stays based off their wellness amenities, and I believed this would help narrow down their options."
What inspired you to create your brand?
"Passion for the wellness space came from my passion for the healthcare system. I was misdiagnosed for a problem I didn't have, and while traveling all the time I was super dehydrated and feeling off-balance. There are so many things you can do to protect your body while traveling, and that's how this came to fruition."
What are your favorite products from each kit?
"In the Detox/Retox kit, I would say Athletic Greens (AKA travel health insurance) or Flyby. For the Winter Wellness kit, Yoga in a Cup and Superfat (which comes in both bundles) are my top picks."
What trends are you liking most in the health and wellness world right now?
"The Power of Functional Mushrooms. I believe these are to 2020 as CBD was to 2019. You can find these in our Detox/Retox kit as a Golden Latte from the brand Four Sigmatic."
How do you think the industry can improve?
CPG (consumer packaged goods) space as a whole. We need a stronger commitment to using higher quality ingredients and not using additives and preservatives. For example, protein bars are not required to list preservative and artificial additive ingredients that fall below a certain percentage threshold, and therefore are misrepresenting the actual composition their product. Overall, the best rule of thumb is the less ingredients the better, and using more real food. The entire CPG space also has a long way to go as far as sustainability of sourcing and packaging.Well-being shouldn't stop with our bodies, and we're keeping in mind our carbon footprint as we grow Zigii, and excited to do our part to help brands be more environmentally conscious."
Click here for more info on Zigii, and enjoy!